Before we get to the good stuff...
No matter where you are in your real estate business, there are tools and resources that can save a ton of time, automate key marketing activities, and save you thousands of dollars on pricey freelancers.
My commitment to you is that I will always go first. I continually explore what's needed to build a thriving real estate business. I experiment with what works and what doesn't and then report back to you what you need to create a profitable business you can be proud of.
Many of these links are affiliate links, which means I may get a commission if you purchase. However, none of the fees of these resources have been increased to compensate me. In fact, many of the creators of these tools have given me special discounts that I get to extend to you! You'll see all the deals for the BTM Tribe below!
Mindset & Self Development
audio books
On average, over several years, I've read approximately 1 book per week. These are the most impactful books to date on my shelf and in my cloud library:
I prefer audible, hands down for my reading needs. With audible, I get to listen to my books wherever I am, just like a podcast! Audible is offering the BTM Tribe your first 2 audible books, completely free upon registration.
90-day planner
Last year I read a book called the 12 Week Year that completely transformed the way I look at my business. I searched far a wide for a journal that would bring this vision into reality, that's when I found the 90x journal.
This journal is all about helping you achieve your most important goals in the next 90 days. The life-changing successes, the big goals that are a part of your Long Term Plan, they depend on what you do over the next three months.
Promo code: themillions15 for 15% off your entire order + the all new sticker pack + the all new "trust the process" ballpoint pen.
Real Estate Niches & Strategies
Before the Millions and I specialize in the following three:
Helping individuals through the process of choosing a single niche to get started with in real estate, for a complete guide download "The Real Estate Newbies Guide" here.
Helping individuals implement my real estate strategy, The Motivated Seller Method with workshops group and 1-on-1 coaching.
Helping experienced real estate entrepreneurs (regardless of niche) blow past 6 figures in their business and escape the rat race through the BTM Mastermind.
If you're interested in one of the strategies discussed in the Newbies Guide or on the BTM Podcast from a guest, you can find my vetted companions below:
Loan signing agent
People often want to become real estate professionals before taking the dive into a real estate business or portfolio. You may be thinking about starting out as an agent or property manager. The list goes on...
There's a lane that not very many people talk about. It's flexible and you get to be your own boss - not to mention you can get up and running in 2-3 weeks, that lane is becoming a notary public loan signing agent.
Learn how to make money working for yourself as often or infrequent as you like and master the simple profession that can make you $75 to $200 per appointment or more.
Promo code: BTM30 for 30% off your entire course purchase.
short-term rentals
Before you rush into becoming an Airbnb Host, consider becoming an extended stay business owner.
There's a growing need for corporate housing as laptops and cloud-computing make jobs location-independent. Large hotel chains like Extended Stay America and Residence Inn by Marriott are making million off this trend... how about you?
Extended Stay for Landlords walks you through a 6-Step System to get your rental (or someone else's rental) operating for maximum income and maximum time freedom.
Promo code: BTM for $50 off your entire course purchase.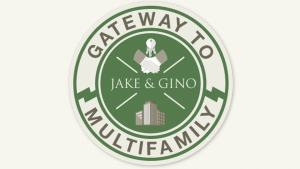 multifamily investing
Interested in Multifamily? Jake and Gino offer a multifamily educational training platform designed for the do it yourselfers.  This product contains their best training materials and is for investors looking to acquire their first multifamily property.  Learn all of their secrets on their way to building a portfolio to over 900 units and a value of $55,000,000 in only 5 years.
Marketing for your Business
email marketing
ConvertKit is a powerful email service provider that delivers automation capabilities without the steep price. Collect leads, send out email broadcasts, connect with your community, sellers, buyers and clients automatically while allowing your real estate business to flourish with email marketing. ConvertKit even comes with a 14 day trial to make sure that you love it.

Sales Calls
How exactly do we make 200-300 calls per hour to motivated sellers while the average investor can only make 20 calls?
ProspectBoss of course. With this software, you are not only getting a robust power dialer but a suite of follow-up automation tools that allow you to stay top of mind with your prospects. Hand dialing, drafting emails and text messaging each prospect one by one can be draining and inefficient. With ProspectBoss, you can automate the entire process plus a ton of other cool features.

All-In-One Investor Tool
This is one of my favorite tools to date because it does so much in my business. If you are an investor, here are some of the things you can look forward to with this software:
Generating Leads Lists - Pre-foreclosure, vacant, utility liens and much more
Vetting Properties - Comps, mortgage balances, tax info, title and much more
Calculating Rehab Costs - Labor/material cost data is sourced at the county-level nationwide so allow the software to guide you through the right renovation budget
Marketing Tools - Postcards, email marketing, voicemail drops and much more including your own customizable landing page website.
Propstream comes with a full access 7-Day trial to make sure that you absolutely love the software.

podcast & website hosting
Everything you need to ​create, grow, and monetize YOUR podcast, including:
​• Website​ creation and development
• Unlimited Podcast hosting
​• 24/7 ​PERSONAL support
• ​​A simple drag & drop design interface
​and so much more!
I've used them for the past 3+ years to host my podcast and website and now you can too!
Promo code: HOSTME for $10 off per month, for life!
funding for your deals
Need funding for your next real estate investment? If you have any Wholesale Deals, Fix & Flips, Buy & Holds, or Commercial Real Estate Deals, they can fund you. Get access to the database of asset based lenders and start funding your deals in minutes.
Even if you already have a money partner, a "backup" source can be very helpful... Plus having multiple options can lead to better rates.
Apply today - is free, takes less than a minute and requires no SS# or credit check.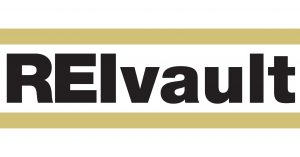 Seller Lead Generation
REIvault gives both investors and agents the power of a 40 person marketing & sales department without having to hire or manage a single person for the equivalent cost of one resource.
You provide a budget and a list of zip codes and their expert team will deliver the results you desire as a real estate entrepreneur: an abundant supply of prescreened, motivated sellers!
For the first time, individual investors have the ability to truly scale their businesses without having to add a single employee.
© 2018 Daray Olaleye All Rights Reserved