Before we get to the good stuff...
No matter where you are in your real estate business, there are tools and resources that can save a ton of time, automate key marketing activities, and save you thousands of dollars on pricey freelancers.
My commitment to you is that I will always go first. I continually explore what's needed to build a thriving real estate business. I experiment with what works and what doesn't and then report back to you what you need to create a profitable business you can be proud of.
Many of these links are affiliate links, which means I may get a commission if you purchase. However, none of the fees of these resources have been increased to compensate me. In fact, many of the creators of these tools have given me special discounts that I get to extend to you! You'll see all the deals for the BTM Tribe below!
Mindset & Self Development
audio books
On average, over several years, I've read approximately 1 book per week. These are the most impactful books to date on my shelf and in my cloud library:
I prefer audible, hands down for my reading needs. With audible, I get to listen to my books wherever I am, just like a podcast! Audible is offering the BTM Tribe your first 2 audible books, completely free upon registration.
90-day planner
Last year I read a book called the 12 Week Year that completely transformed the way I look at my business. I searched far a wide for a journal that would bring this vision into reality, that's when I found the 90x journal.
This journal is all about helping you achieve your most important goals in the next 90 days. The life-changing successes, the big goals that are a part of your Long Term Plan, they depend on what you do over the next three months.
Promo code: themillions15 for 15% off your entire order + the all new sticker pack + the all new "trust the process" ballpoint pen.
Real Estate Niches & Strategies
Real Estate Investor
The Motivated Seller Method is the most comprehensive, step-by-step implementation program for newbie investors who are excited and COMMITTED about creating profitable real estate deals like a pro and building the machine that brings you those deals.
Don't let anymore deals slip through your grasp because you don't have the right strategies in your arsenal.
Don't let anymore sellers down because you don't know how to serve them while create a profitable deal for yourself.
Don't stand on the sidelines because you are short of time, money, credit or connections.
If you're ready to finally create cash flow and earn massive payouts (at the same time) to not only create generational wealth for yourself and family long term but also to serve your lifestyle here and now then enroll now.
Loan signing agent
Becoming a real estate professional is a great way to get your foot in the door. You may be thinking about starting out as an agent, contractor, loan officer or property manager. The list can go on...
There's a lane that not very many people know about. It's flexible and you get to be your own boss - not to mention you can get up and running in 2-3 weeks, that lane is becoming a notary public loan signing agent.
Learn how to make money working for yourself as often or infrequent as you like and master the simple profession that can make you $75 to $200 per appointment or more.
(Listen to Episode 96 for full details)
Promo code: DARAY for 90% off your entire course purchase.
Land Investing
Land Flipping is one of the absolute easiest and best ways to make money in real estate because you buy a piece of land for pennies on the dollar and sell it for a whole lot more. The fact that so many people overlook land flipping is what makes it so profitable. While back, we brought Jack and Michelle Bosch on the show (episode 157) to discuss their strategy and how you can get started with very little cash.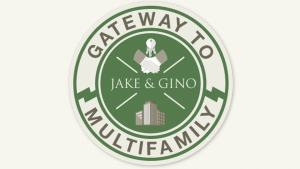 multifamily investing
Interested in Multifamily? Jake and Gino offer a multifamily educational training platform designed for the do it yourselfers.  This product contains their best training materials and is for investors looking to acquire their first multifamily property.  Learn all of their secrets on their way to building a portfolio to over 900 units and a value of $55,000,000 in only 5 years.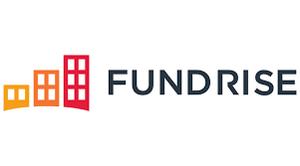 Online Real Estate Investment Platform
It's never been easier to become a real estate investor. Welcome to the REAL alternative to investing in the stock market. Fundrise and crowd-funding as a whole is the future of investing and there is no accreditation required.
For as little as $500 you can invest in hundreds of highly vetted multi million dollar properties (such as hotels, apartment buildings and offices) at the click of a button with the sole goal to create the type of returns you prefer. Similar to investments in REITs (Real Estate Investment Trust) you will earn quarterly dividends during the holding period of the asset with absolutely zero management.
No hidden costs, management fees or unfavorable terms. As for their ridiculously low advisory fees -- make sure to use our link for 3 months of waived fees!
Marketing for your Business
email marketing
ConvertKit is a powerful email service provider that delivers automation capabilities without the steep price. Collect leads, send out email broadcasts, connect with your community, sellers, buyers and clients automatically while allowing your real estate business to flourish with email marketing. ConvertKit even comes with a 14 day trial to make sure that you love it.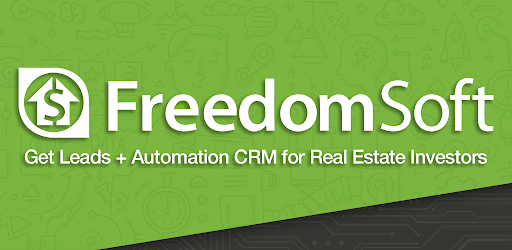 #1 Real Estate Investing CRM
CRM and Lead Management tools sound boring until you realize that without a tool like FreedomSoft, you don't really have a business.
This tool houses and manages all your leads while it's workflow automation does everything for you - from automated follow ups, automated offers, and automated team management, the software really runs your business for you. With all new features like skip-tracing and free custom built websites, it's no wonder why FreedomSoft is the #1 software for investors year in year out.

All-In-One Investor Tool
This is one of my favorite tools to date because it does so much in my business. If you are an investor, here are some of the things you can look forward to with this software:
Generating Leads Lists - Pre-foreclosure, vacant, utility liens and much more
Vetting Properties - Comps, mortgage balances, tax info, title and much more
Calculating Rehab Costs - Labor/material cost data is sourced at the county-level nationwide so allow the software to guide you through the right renovation budget
Marketing Tools - Postcards, email marketing, voicemail drops and much more including your own customizable landing page website.
Propstream comes with a full access 7-Day trial to make sure that you absolutely love the software.

Sales Calls
How exactly do we make 200-300 calls per hour to motivated sellers while the average investor can only make 20 calls?
ProspectBoss of course. With this software, you are not only getting a robust power dialer but a suite of follow-up automation tools that allow you to stay top of mind with your prospects. Hand dialing, drafting emails and text messaging each prospect one by one can be draining and inefficient. With ProspectBoss, you can automate the entire process plus a ton of other cool features.
© 2018 Daray Olaleye All Rights Reserved