Why You Should Have A Real Estate Mentor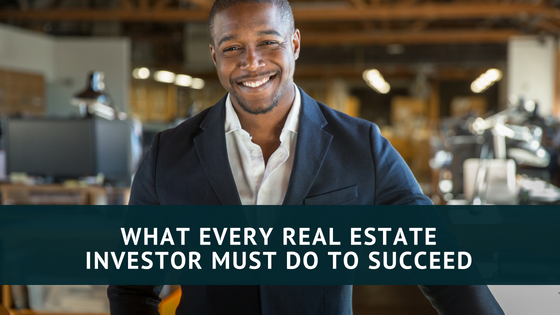 Every successful entrepreneur getting into the business knows just how valuable a good real estate education course can be, but what about coaching? Who needs coaching, who can really benefit from it and how can it help?
One of the major keys to success is surrounding yourself with people who are strong in the areas you are not. This will not only propel your business forward, but will bring personal growth. Here are just some of the benefits that real estate coaching and mentorship offers you and your business:
Benefits of Coaching for Real Estate Investors:
Inspiration and drive, even when your own motivation and confidence is floundering.

A guide to success; for avoiding the costly mistakes, and making more profitable decisions.

Accelerating the speed of your desired results and success.

Creating a strategic plan for where you are today → where you want to be

Insight into savvy systems and methods, that are sustainable.

Time management skills to keep you focused on being productive vs. busy
Quick tips for getting the most out of coaching
Be proactive about getting coaching and mentoring throughout your journey as a real estate investor

Make coaching, mentoring and learning a part of your weekly schedule

Continually measure the ROI (return on your investment) on your mentorship

Stay open to feedback from your coach and others

Listen with the intent to take action
Sometimes we all could use a little more motivation and encouragement. Think of it like getting a personal trainer for the gym, except your real estate coach can help you put hundreds of thousands of dollars in your pocket. You will learn a lot from hands on experience, but sometimes you will be facing critical decisions that you could really use some advice on, no matter how talented you are.
Many new investors may seek out real estate education in the form of coaching at the beginning to get help walking through their first few deals, but it shouldn't stop there. In fact it doesn't matter how successful you are or have been. Just look at the top business professionals and athletes in the world. They all have coaches in one form or another. So clearly this shows that coaching isn't just for those who need help out of the gate but rather a trait of the super successful.
You may not feel you need coaching on a weekly basis, but it is at least wise to have someone you can call on to bounce ideas off of when employing new strategies. So as you can see continued real estate education via coaching isn't just for newbies, it is for anyone who is serious about becoming a successful investor.
All the advice and knowledge in the world is useless if you don't use it. Make a commit today to find a mentors you can trust to continue your path to financial freedom and success.
Access The Best Strategies, Tips & Advice!
Every week, we send an email sharing our best advice, tips and strategies related to Real Estate Investing. Each of these weekly emails contain relevant and actionable information that can help you no matter where you are in your investing journey.