The Essentials of a Real Estate Business Plan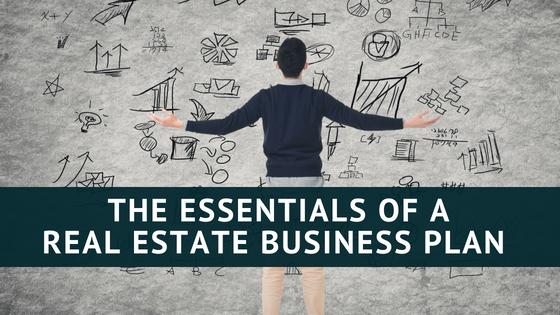 "Those who fail to plan, plan to fail."
In real estate, this saying certainly holds true.
If you're like most people, you probably wouldn't buy a car without doing some research. Everyone's needs are different – therefore your research may lead you to a different outcome from the next person.
This is because we all have different goals. You would choose a vehicle after comparing and contrasting the attributes of multiple vehicles to the features (your goals), your budget, the market (you wouldn't buy a low sports car to drive in Antartica) and a host of other factors.
You should have a similar process for your real estate investing venture. You want to be confident that properties you are looking to acquire have the potential of a worthwhile investment for your specific needs.
A real estate investing business plan can be a simple outline or a detailed document. Your plan is a roadmap that steers you in the right direction. A business plan is certainly not set in stone but more so an ever changing document as time goes on. It will keep you in alignment with your goals when you face those tough decisions.
Here are a few items you could include in your business plan:
The overarching goal/mission

making sure that you are not pursuing anything or wasting time with something that's not in integrity with your mission.

Investing niche (criteria)

based on your goals. This helps you work backwards from a goal to the best vehicle to get you there.

A team of experts (Mentor, Lender, Agent, etc)

to leverage for the grunt work. These individuals understand your goals and how to best get you there

A market analysis

to ensure that your criteria is in line with the market that you are looking to operate in

Marketing plans

for generating new leads.

Financing options and Financial Projections

to help you create a budget for your efforts and analyze/select investments that will get you to your goals
Once you have a plan, stick with it! That is the key to investing success. 
Access The Best Strategies, Tips & Advice!
Every week, we send an email sharing our best advice, tips and strategies related to Real Estate Investing. Each of these weekly emails contain relevant and actionable information that can help you no matter where you are in your investing journey.