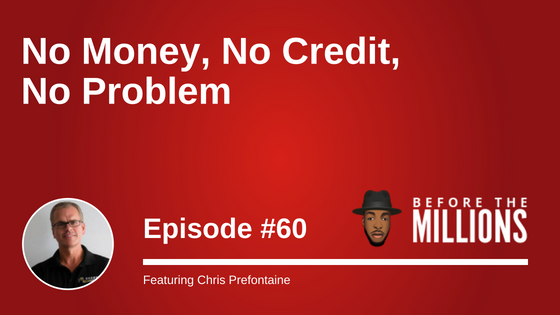 Chris is the Amazon Best Selling author of Real Estate on your terms – Create continuous cash flow now, without using your cash or credit. He's founder of Smart Real Estate Coach & Podcast. Chris has been in real estate for 25+ years. His experience includes the construction of over 100+ single family and duplex homes (mostly 1990's and selectively to date), has owned a Realty Executives Franchise (Massachusetts 1994-2000) as broker / owner which maintained high per agent standards and eventually sold to Coldwell Banker in 2000. The 2000's included coaching ½ million and higher realtors in order to scale & automate their business throughout US and Canada. He also participated (and still selectively to date) in doing condo conversions (multi family homes to condos) and "raise the roof" projects (converting single family ranches to colonials in growth neighborhoods).
Chris has been a big advocate of constant education and participates regularly in high end mastermind groups and consulting with private mentors. He runs his own buying and selling businesses with his family team which buys 2-5 properties monthly so they're in the trenches every single week. They also help clients do the same thing around the Country. Chris and his family/team have done over 80 million in real estate transactions. They mentor, coach, consult and actually partner with students around the Country (by application only) to do exactly what they do.
On today's episode you'll hear the story of what started Chris on the path to start investing in real estate. Chris shares his insight on why he needed to make the switch from earning active income into passive income using real estate. You'll also learn how Chris paid $900 deposit and brought a home for over $183K using owner financing. Chris talks about how you can use various methods to get started in real estate without money or credit and how to find motivated sellers for deals. We end the episode learning about what investors should look for when structuring deals from buyers and sellers.
Key Points From This Episode:
The transition Chris made from working with building construction to owning a realty franchise to ultimately being a real estate coach and investor
What prompted Chris to start investing (his father used to build his own buildings and the family had commercial building and read some real estate books)
Difference between earning active vs. passive Income in real estate investing (How Chris knew it was time to make that switch from active to passive income)
How Chris created a college model in the 1990's; owned around 12 buildings and built a great model for passive income and great cash out as well for his business deals
Chris' worst entrepreneurial moment to date and lessons learned from that situation
His experience dealing with properties who were cut by ⅓ overnight during the real estate crash in 2007
What owner-financing deals are and the break down and examples of how Chris used it in his deals
The story of Chris paying $900 deposit (using owner financing deal) and buying a home for $183.9K
How every deal chris does has 3 pay dates (cash up front, monthly spread, cash out) how he has created cash now, cash flow and strong cash out
Importance of including family in your business and why Chris uses his family to help support his business
Chris' favorite success story and the results of his clients (e.g. one guy who spent almost $100K on coaching over the last 5 years and had not completed a single transaction → he wanted to join another program with Chris' company → now has under agreement and profied over 1 million after working with Chris)
Links Mentioned in Today's Episode
Chris' Website: Smart Real Estate Coach
Chris' Favorite Books:
What do you say when you talk to yourself
Chris' Favorite Lifestyle Design App: Discover Calm #1 App for Meditation & Sleep
Access The Best Strategies, Tips & Advice!
Every week, we send an email sharing my best advice, tips and strategies related to Real Estate Investing. Each of these weekly emails contain relevant and actionable information that can help you no matter where you are in your investing journey.