BTM186: Lifestyle Design Virtual Deals with Australia Based Investor Alicia Jarrett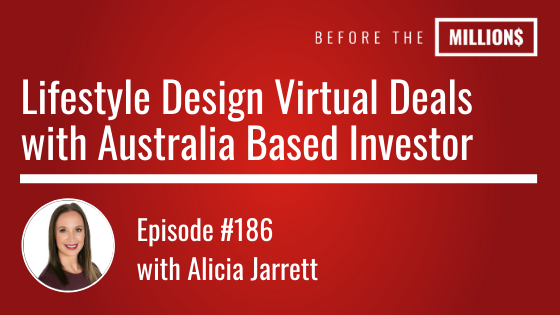 As a global real estate investor, Alicia Jarrett, today's guest knows all about lifestyle design. Based in Australia, she's been able to build her portfolio and flipping business in the U.S. with a virtual team doing (practically) all of the heavy lifting.
On today's show, we cover a wide array of topics from the difference between investing in North America vs. Australia and other international countries to the team of realtors, contractors, title companies and virtual assistants that allow Alicia to do virtual deals from a yacht in Croatia or the snow in France. Over time her preference has went from flipping single family homes to flipping vacant land and we'll dive into all of the details here on today's show.
Key Points From This Episode:
Australian Real Estate vs. U.S. Real Estate
The market cycles of the flipping business
Why land can be a more attractive investment
Effectively building a virtual team
How important the right realtor can be for your success
Contractors and Virtual Investors.. The good, bad and ugly
Links Mentioned in Today's Episode:
Recommended Book:
Awaken the Giant Within by Anthony Robbins
Lifestyle Design App: