BTM139: Cultivating Your Tribe of Millionaires with David Osborn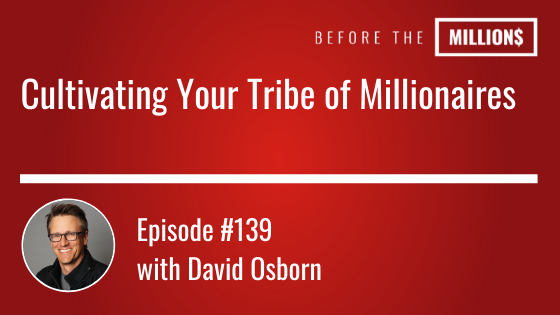 On today's show we have on the author of Wealth Can't Wait, Miracle Morning Millionaires and the new Tribe of Mentors as well as the founder of the sixth largest brokerage in the world, David Osborn.
Asking WHAT is missing in your life won't get you far, but asking WHO is missing is a game-changer. Tune in to this episode for a better understanding on how to cultivate your tribe of millionaires.
Key Points From This Episode:
Why David wrote 'Wealth Can't Wait'
A directive to attend your 1st Tony Robbins conference
How to harmonize with the vibration of success
Why masterminds are so effective
A vicious cycle vs. a virtuous cycle
Winning the morning to win the day
David's miracle morning routine and 2020 goals
Why everything changed when David met Pat Hiban
The 6 Effects of an Abundant Life
Links Mentioned in Today's Episode:
Recommended Book:
As A Man Thinketh
Think and Grow Rich
Listen to these books for free with Audible!
Lifestyle Design App: