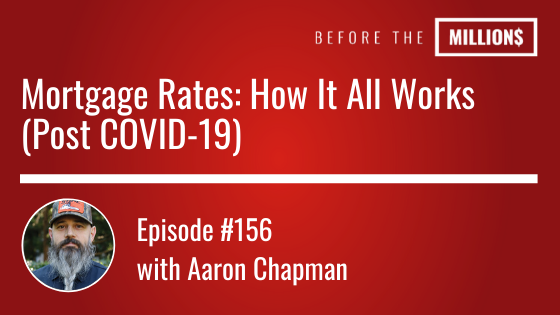 A veteran with over 20 years of experience working in the finance industry, Aaron Chapman, today's guest shares his keen insights on financial markets with us today.
As a loan originator having closed over 3,000 transactions in the past 4 years, his company ranks #14 and an industry of over 300,000 lenders. With that kind of expertise and pulse on financial markets, we are able to take a deep dive into the future of interest rates on mortgages and how real estate investors should think about financing after the coronavirus pandemic.
Links Mentioned in Today's Episode:
Recommended Book:
The Master Key System by Charles Haanel
Outwitting the Devil by Napoleon Hill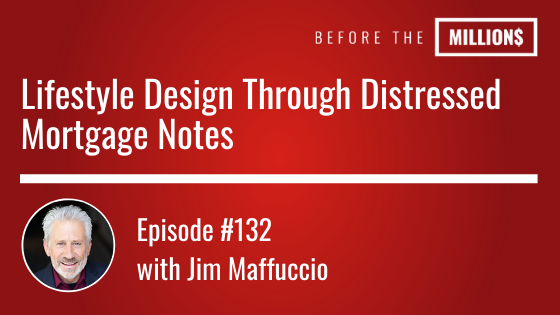 Jim Maffuccio has enjoyed a long and successful career in real estate, and has some battle scars to prove it. Today, he draws on his over 30 years of real estate experience and introduces us to a strategy that many haven't yet discovered.
Jim has become an expert on mortgage notes and is helping investors far and wide to invest in real estate without any of the headaches of being a "landlord" and just owning the underlying note. So far, Jim has purchased over 1,000 loans in more than 35 states and grown to three separate funds in just over seven years. Fascinating strategy and even better episode!
Key Points From This Episode:
How to lose it all twice and still come out on top
Why invest in mortgage notes
Jim's spiritual journey to real estate
How Jim grew a company to $30 Million dollars aum.
What are distressed non-performing notes
How to find an online note exchange
Links Mentioned in Today's Episode:
Recommended Book:
The Bible
Listen to this books for free!
Lifestyle Design App: